Types of Cork Flooring
There are two primary types of cork flooring available on the market; cork tile flooring and floating cork flooring. The big difference between the two is how they are installed. Generally, the cork floating floor is for the average do-it-yourself homeowner while cork flooring tiles usually require someone proficient in floor installation. This article is going to go over some of the main differences of these two types of cork flooring. If you need more information on installation then visit our how to install cork flooring web page or visit our cork flooring installation video archive.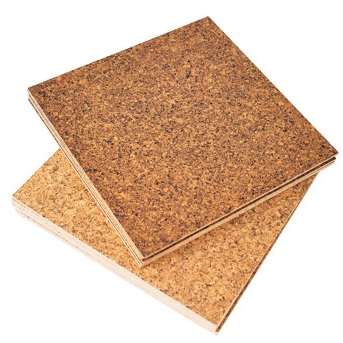 Cork Tile Flooring – Cork flooring tiles are standard sized flooring tiles that require a special sub-floor to be installed on and the manufacturer will have a recommended sub-floor type. The cork tiles are attached to the sub-floor with glue and usually sealed with a special sealant designed for cork flooring tiles. If you'd like to learn more about cork tiles than read our article on cork tile flooring.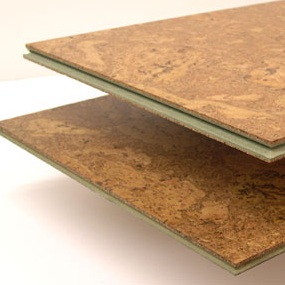 Floating Cork Floor – A floating cork floor are floor planks that vary in size. These planks can actually be installed over your old flooring, hence the term floating floor. This type of cork floor is the best choice for the do-it-yourself homeowner since they don't require any glue, the cork planks simply snap together. If you'd like to learn more about a floating cork floors then read our article on floating cork flooring.
We also recommend that you learn more about cork flooring and the benefits of cork flooring. You'll be amazed how perfect this flooring solution can be for your household. There simply isn't another wood flooring solution that can match its eco-friendly benefits, durability and beauty. If you'd like to see some examples of cork flooring installed in a household then visit our cork flooring pictures archive.