Cork Flooring Pros and Cons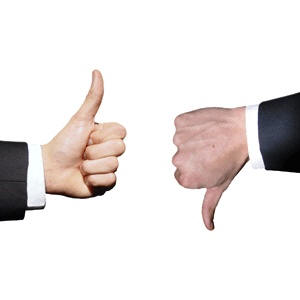 Welcome to our cork flooring pros and cons guide for consumers. This article was designed to help educate you on both the basic pros and cons of cork flooring. After you finish this article you should be able to walk away with a better understanding of cork based floors and be able to decide if itís the right flooring product for your household. We always recommend that a flooring professional install your cork floors, but if youíre the do-it-yourself type then you might want to check out our cork flooring installation guide and cork flooring installation videos.
The Pros of Cork Flooring
Cork Flooring is a Green Product Ė One of the primary cork flooring benefits is the fact that itís an eco-friendly product. Cork is a sustainable, natural, renewable resource that doesnít require deforestation or harm to the environment for commercial use.
Cork Flooring is a Healthy Choice Ė Itís hard to imagine that a flooring product can be healthy but thatís just yet another benefit of cork flooring! Cork is naturally resistant to insects, mold and mildew. If you have allergies youíll love the fact that cork has anti-allergenic properties. Cork floors are perfectly safe for kids and your fury friends.
Cork Flooring has Natural Beauty Ė Cork floors have some of the most beautiful patterns and textures available in wood flooring. Many cork manufactures have started to provide cork floors in a wide variety of colors. A great example of the beauty of cork flooring can be found by looking at the floor of the Library of Congress.
Cork Flooring is Very Durable Ė The durability of cork flooring can rival all other types of wood flooring. This is due to the cellular structure of cork material, which resembles a honeycomb like shape. Inside these honeycombs is trapped gas that allows cork to compress by as much as 40% without damage.
Above is only a few of the pros of cork flooring and we recommend that you read our article on cork flooring benefits to learn more in depth about cork floors.
The Cons of Cork Flooring
Quality Cork Flooring is Expensive Ė This is the biggest disadvantage of cork flooring, the cost! Most people will get a little sticker shock when they see the cost per square foot to install a cork floor. However, itís important to point out that you get what you pay and you should avoid cheap cork tiles and plank flooring.
The Sun Isnít a Friend of Cork Flooring Ė Cork floors like many other natural materials will start to fade and get discolored in direct sunlight. You can easily prevent this by using window treatments in the rooms that have cork floors. If you canít avoid excessive sunlight exposure itís a good idea to make sure the entire floor area gets even exposure.
Some Consider Cork Too Loud Ė Cork floors will allow you to see any knots or wood swirls in it due to the fact that it has a very natural, organic look. The patterns of a cork floor are very loud and much louder than any other wood floor products. Many people enjoy the rustic natural look while others wonít.
The Cork vs. Furniture Dilemma Ė Cork is a very durable floor product, however due to its compressive properties itís very important to make sure you protect your cork floor from heavy furniture. To prevent divots you should use furniture pads on all heavy furniture that may put an excessive amount of weight on any area.
We recommend that you learn more about cork flooring before you decide if the disadvantages above should change your mind. We hope this article on the pros and cons of cork flooring was useful to your decision making process.